EXPANSION PROJECT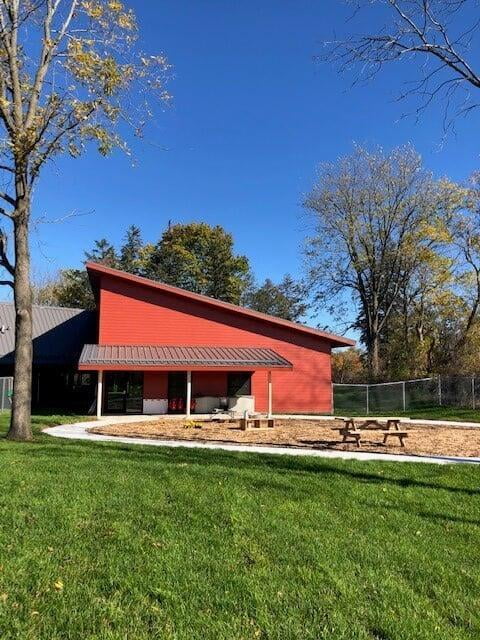 On behalf of the Board of Directors, Managers and Staff, we are excited to announce the construction completion of the expansion space at our main building located at 10 McFarland Court, Picton. Administrative and EarlyON staff moved in on Tuesday, October 12th, and have been settling nicely into our new home since. We have lots of plans for this great community space, so stay tuned!
In-house EarlyON playgroups have begun. You can check out days and times for all playgroup locations, both in-house and outdoor in the link below.
We also would like to thank all of the donations that were given in our fundraising campaigns in the past years. Our sponsorship bubbles are on display in our gross motor room.
We are excited to say we are planning our next adventure and focusing on community needs expanding child care.
Thanks again for your support and patience.
Susan Quaiff, RECE
Executive Director
Gold Sponsors:
Silver Sponsors:
AUGUST 24, 2020
A local businessman and philanthropist has once again came through for the children of Prince Edward County.
Angry Bird's owner Michael Hymus, known as a great supporter of the community and a champion for children initiative, presented a cheque for $40,500 for the HUB Childcare
expansion project on Friday.
It all started last October when Hymus announced one his regular community building initiatives where food sales during a particular week at his Angry Bird's Rotisserie Chicken
restaurant would be presented to the HUB child & family centre as a fundraiser towards their expansion project at 10 McFarland Court.
That weeks food sales reached $20,250 thanks to hungry Angry Bird's customers but Hymus took this donation one step further and matched that amount for a grand total of
$40,500.
"We are so thrilled with Michael and the awesome staff team at Angry Bird restaurant for their time commitment and hard work to help us," the HUB's Susan Quaiff said. "We
look forward to beginning our expansion at the HUB this fall. We hope to have a new space for everyone to enjoy by next summer."
Quaiff also mentioned there is an ongoing fundraising initiative involving sponsorship bubbles that will be on display at the finished project.
The HUB is offering sponsorship bubbles to interested community businesses who would like to take part in supporting the HUB expansion.
"Many of these bubbles were purchased by local sponsors during our Chef Challenge. Bubbles are available for purchase for $250 for gold sponsors, $200 for silver sponsors and
$100 for bronze sponsors. Bubbles are being made by Argyll Engraving thanks to Karie and Mike Campbell and we will display them in the new addition," she added.
-Staff